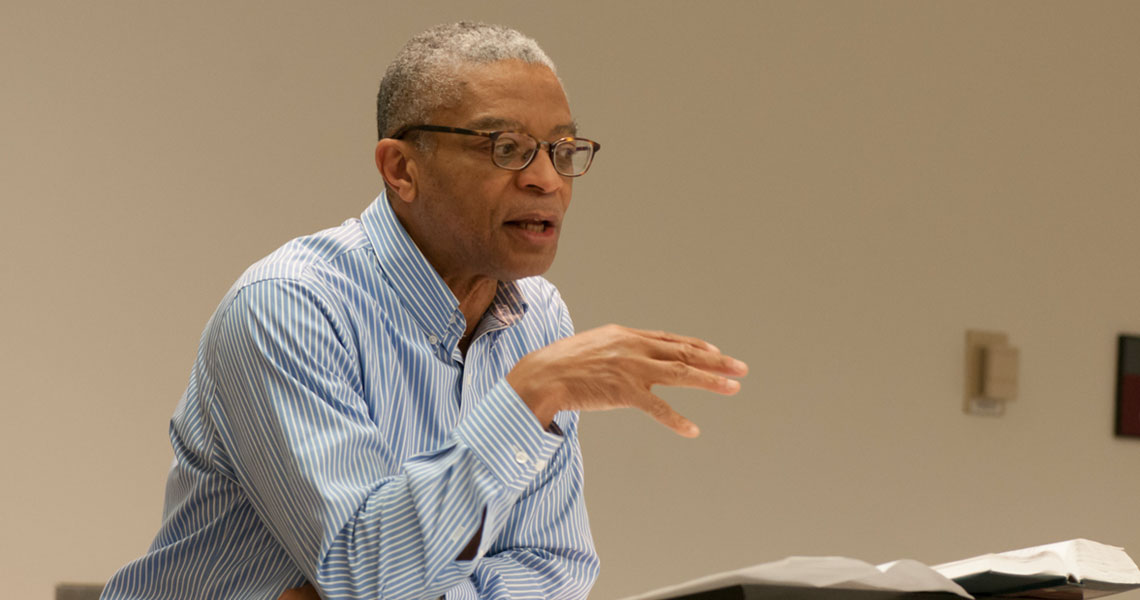 Harry Hutchison G.
Professor of Law
M.A., Wayne State University; M.B.A., University of Michigan; J.D., Wayne State University; Diploma, University of Oxford; P.G.C.E., University of Bristol
Professional Information
Subjects Taught: Advanced Constitutional Law, Corporations, Employment Law, Labor Law, Mergers and Acquisitions
Curriculum Vitae: CV in PDF format
Area(s) of Expertise: Corporate Governance, Labor Law, School Vouchers, Union Dues and the First Amendment
Contact Information
Email: Send an email
Phone: 703-993-8980
Office: Room 321, Hazel Hall, Arlington
Address: George Mason University School of Law
3301 Fairfax Dr. Arlington, VA 22201
Biographical Sketch
Harry G. Hutchison is a Professor of Law, a Visiting Fellow at Harris Manchester College, the University of Oxford, and a Founding Fellow at the Oxford Centre for the Study of Law & Public Policy. His research interests include corporate governance, labor and employment law, religious liberty and the application of economics and postmodernism to a variety of topics. He has produced more than fifty law review articles, review essays, public policy studies, and Civil Rights opinions. Most of his articles apply economics and history to a wide variety of topics.
Before joining the Mason School of Law faculty, Professor Hutchison was a professor of law at Wayne State University. Previously, he taught at the University of Detroit Mercy where he also served as the Faculty Director of the London Law Program, and he has taught as a visiting professor of law at the University of San Diego. He is a Board Member for the Oxford Centre for the Study of Law and Public Policy and serves as a member of the Board of Scholars for the Mackinac Center for Public Policy.