News
Alumnus Robert A. Levy Named Chairman of Cato Institute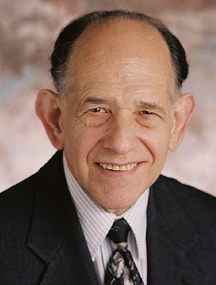 Mason Law alumnus Robert A. Levy ('94) was elected chairman of the Cato Institute, a non-profit public policy research foundation headquartered in Washington, D.C., at a meeting of its board of directors on September 18 at Kiawah Island, South Carolina. Levy succeeds William Niskanen, who was elected chairman emeritus after 23 years' service as chairman of the Institute.
In a news release, Cato Institute president and CEO Ed Crane praised Levy, saying, "I salute Bill for his more than two decades of service to the Institute and look forward to working with him as a colleague in the years ahead. We are very pleased to be able to have another distinguished American, Bob Levy, take over the chairmanship."
Prior to his election as chairman, Levy was a Senior Fellow in the Institute's Center for Constitutional Studies and had been a member of the Institute's board of directors since 2004.
Levy has been the subject of numerous news articles in recent months stemming from his sponsorship and funding of a successful challenge to the District of Columbia gun law, which was struck down by the Supreme Court's 5-4 decision in District of Columbia vs. Heller. The Court's ruling declared unconstitutional D.C.'s strict ban on handgun ownership in effect for over 30 years and affirmed for the first time the Second Amendment's guarantee of the right to individual ownership of firearms.
In addition to being an alumnus of Mason Law, Levy has been a major benefactor of the law school. The Robert A. Levy Fellowship in Law and Liberty, established in 1995 through his generosity, encourages emerging scholars with PhDs in economics or related areas to pursue a JD at Mason Law by providing grants covering tuition and fees at the law school, as well as an annual stipend. In 2006 Levy made an unrestricted gift of $1 million to the law school to be used for areas of greatest need. Today the law school's atrium, its center of activity, honors Levy's contributions to the life of the school by bearing his name.