News
Law School Welcomes Three New Faculty Members in Spring Semester 2011
With the start of the spring semester in January 2011, the School of Law welcomes three new members to its faculty.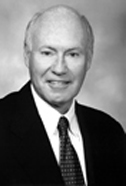 Jay Kelly Wright
Senior Lecturer in Law Jay Kelly Wright joins the law school after a career in private law practice spanning 35 years. Most recently Wright retired as a partner in Arnold & Porter, Washington, D.C., where he practiced from 1988 to 2010 with a focus on litigation in federal and state courts and before administrative agencies, with special emphasis on liability of securities professionals and constitutional and administrative law. From 1975 to 1988, Wright was an associate and partner in Hughes, Hubbard and Reed in Washington.
Wright served as a law clerk to Associate Justice William O. Douglas of the Supreme Court of the United States during the period 1974-75, after having been a clerk for Judge Harold Leventhal of the United States Court of Appeals for the District of Columbia Circuit in 1973-74.
From 1995 to 2010, Wright taught Trial Practice as an adjunct professor at Georgetown University Law Center. In addition, he was a faculty member of the National Institute of Trial Advocacy Summer Programs for Practitioners at Georgetown University Law Center and has lectured in numerous continuing legal education programs and intra-firm programs on liability of certified public accountants and other securities professionals.
Wright was awarded a JD cum laude from Harvard Law School in 1972. He also holds a Master of Public Policy earned at the Harvard University Kennedy School of Government and a BA from Dartmouth College summa cum laude.
Wright teaches Administrative Law and Civil Procedure.
Brian James Sawers
Visiting Assistant Professor of Law Brian James Sawers comes to George Mason from Arizona State University's Sandra Day O'Connor College of Law, where he held a position as one of the college's first O'Connor Fellows. Previously he served as a research fellow at Harvard Law School and as an instructor in Harvard University's Economics Department.
Sawers' professional experience includes practice with overseas law firms in places such as Slovenia, the United Kingdom, and Thailand. Earlier in his career, Sawers held the positions of research economist, park ranger, and wildland firefighter.
In addition to an AB from Duke University, Sawers holds a JD awarded by Harvard University. He teaches Administrative Law and Civil Procedure.
Justin (Gus) Hurwitz
Visiting Assistant Professor of Law Justin (Gus) Hurwitz joins the law school faculty from the United States Department of Justice, where he was an Honors Program attorney and practiced in the Antitrust Division's Telecom & Media Section. While there he participated in and led multiple high-profile investigations, including mergers in the wireless, wireline, satellite, internet, and MVPD industries and non-merger investigations in the wireless, internet, and MVPD industries.
Hurwitz has a strong background and interest in technology and is the recipient of numerous professional awards from organizations such as the Federal Laboratory Consortium, R&D Magazine, Los Alamos National Lab, IEEE & ACM, and the Corporation for Education Network Initiatives in California. In addition, he held an Internet2 Land Speed World Record (2003-07) with the Guinness Book of World Records.
While a student at the University of Chicago Law School, Hurwitz held an MVP2 Law & Economics Fellowship and a John M. Olin Law & Economics Fellowship. He served as articles editor for the Chicago Journal of International Law.
In addition to his JD from the University of Chicago Law School, Hurwitz earned an MA in economics from George Mason University and a BA from St. John's College in Annapolis, Maryland, and Santa Fe, New Mexico.
Hurwitz teaches administrative law.