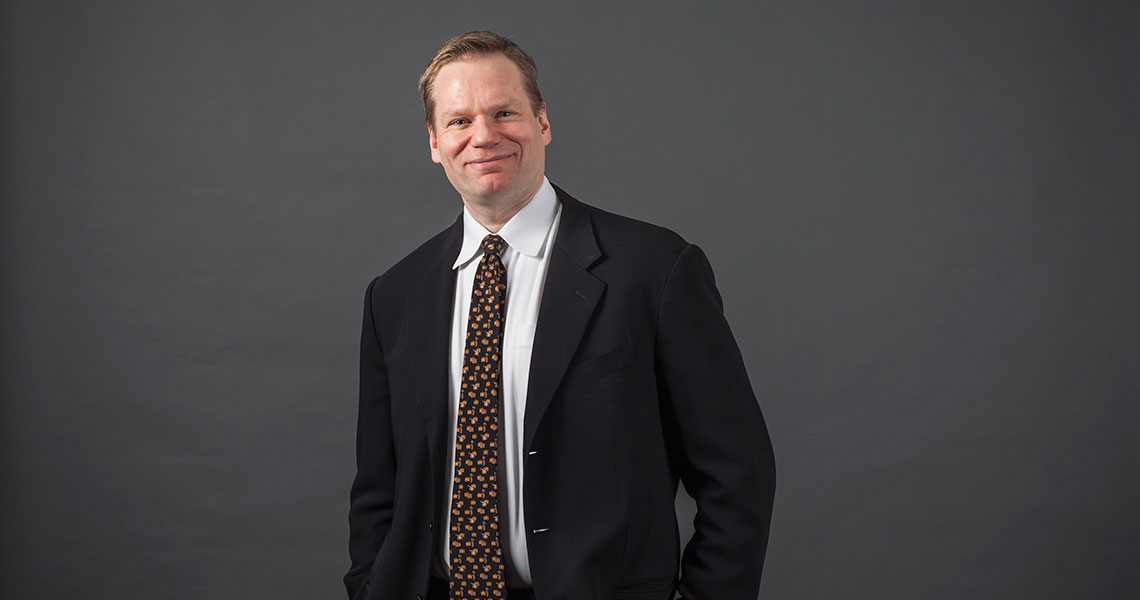 Terrence Chorvat R.
Professor of Law
Professional Information
Subjects Taught: Federal Taxation, International Taxation, Partnership Tax
Curriculum Vitae: CV in PDF format
Contact Information
Email: Send an email
Phone: 703-993-8208
Office: Room 425, Hazel Hall, Arlington
Address: George Mason University School of Law
3301 Fairfax Dr. Arlington, VA 22201
Biographical Sketch
Professor of Law Terrence R. Chorvat is an expert in the taxation of business organizations, particularly the taxation of international transactions. He holds an LL.M. in Taxation from New York University, where he served as acting assistant professor for two years. He is a graduate of the University of Chicago School of Law and of Northwestern University. In 1997, he served as a policy advisor to Senator Edward Kennedy. Professor Chorvat has published a number of articles in the tax field, including: "Tax Compliance and the Neuroeconomics of Intertemporal Substitution" (National Tax Journal, 2007); "Perception and Income: The Behavioral Economics of the Realization Doctrine" (Connecticut Law Review, 2003); "Apologia for the Double Taxation of Corporate Income" (Wake Forest Law Review, 2003); "Ambiguity and Income Taxation" (Cardozo Law Review, 2002); "Ending the Taxation of Foreign Business Income" (Arizona Law Review, 2001); "Taxing International Corporate Income Efficiently" (Tax Law Review, 2000). He has also written in the emerging field of neuroeconomics with Nobel Laureate Vernon Smith and Kevin McCabe, including: "Lessons from Neuroeconomics for the Law" in The Law and Economics of Irrational Behavior (Vernon Smith & Francesco Parisi eds., Stanford University Press 2003) and "Law and Neuroeconomics" (The Supreme Court Economic Review, 2005). He has also written "Incentives, Choices and Strategic Behavior: A Neuroeconomic Perspective for the Law" in Research Handbook on Behavioral Law and Economics (Kathryn Zeiler & Joshua C. Teitelbaum eds., Edward Elgar forthcoming). Professor Chorvat also has co-authored articles with Michael Knoll of the University of Pennsylvania Law School including: "The Case for Repealing the Corporate Alternative Minimum Tax" (SMU Law Journal, 2003).
He teaches courses in Corporate Income Taxation, Partnership Taxation, Taxation of International Transactions, Advanced U.S. International Taxation, International Business Transactions, Tax Planning, Professional Responsibility, and Federal Income Taxation. His article, Apologia for the Double Taxation of Corporate Income was presented at the Stanford-Yale Junior Faculty Forum.