Scalia Spotlights
Dean Randall's First Message to Scalia Law School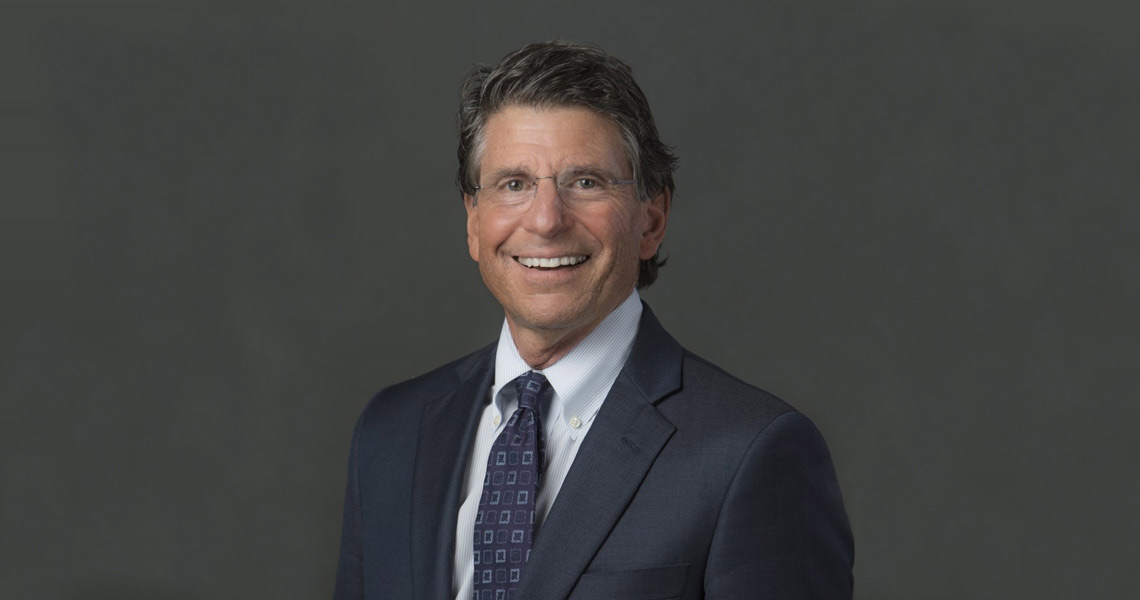 Dear Friends,
Today marks my first day as Dean of Scalia Law School at George Mason University. I am both proud and humbled to serve this school and all of you who have contributed to it as students, faculty, staff, alumni, donors, and friends. Each one of you has helped to make this law school what it is today!
I stand on the shoulders of Dean Henry N. Butler, who has led this school through enormous transformation during his tenure, and who, thankfully, will stay with us as the Executive Director of the Law & Economics Center and as a member of the faculty.
Over the past few months, I've had the good fortune to meet some of our student leaders via Zoom calls, and I look forward to meeting many more students after exams, early in the new year. As a dean, it is students who motivate me, and while we currently don't have the luxury of in-person meetings or just casual conversations in the hallways, I am making every effort to connect creatively with all Scalia Law students this semester.
It is, after all, the students who inspired me to get into legal education in the first place. And it is the students who have brought me back to legal education at this time. I've worked with many law schools around the country, but Scalia Law has special things that drew me:
A palpable, entrepreneurial spirit;
Smart and hardworking students from all socioeconomic backgrounds;
Faculty ranked #19 nationally in scholarly impact;
Part-time program ranked #4 nationally by US News;
An expanded worldview brought to the school by the 20% foreign- born full-time faculty;
Clinics like the Immigration Clinic, M-VETS Clinic, and Poverty Clinic that serve the marginalized, including immigrants, low-income veterans, and the impoverished;
Clinics like our Innovation Clinic and Arts & Entertainment Clinics that collaborate with high-tech startups and artists seeking to protect their intellectual property in an age of pirating;
Iconic Centers that serve as think tanks on critical legal topics: Law & Economics, Global Antitrust, National Security, Freedom of Speech, the Administrative State, Intellectual Property, and the Middle East;
The Kelly Corley Institute for Diversity & Inclusion Education that educates law students and legal educators about this social and economic imperative and the civil discourse it can engender;
And, of course, a school named for Justice Antonin Scalia, due to the prodigious fundraising of Dean Butler, who always shares credit for his success with his wife Paige.
I'm in awe of the boundless opportunities for students at Scalia Law: the great judicial clerkships; internships and jobs on Capitol Hill and in federal agencies; and positions at top law firms and in the private sector. And how many law schools can boast that their students have the opportunity to study under three U.S. Supreme Court Justices? How many schools can offer students participation in an event where there are, to quote a Washington Post reporter, "more Supreme Court Justices than I've ever seen together off the bench."
I am equally amazed by the law school's guests. Where else can you find keynoters from syndicated columnist George Will speaking on the separation of powers to Grammy-award winning musician Rosanne Cash speaking on copyright law? Leaders such as Senator Mark Warner (D-VA) and former NSA Director, General Michael Hayden, are regular visitors to Scalia Law School. We are proud to have alumni who are high ranking officials in the administrations of both major political parties. Scalia Law attracts leaders and sends leaders out into the worlds of public policy, business, international relations, the judiciary, technology, and human rights.
So that's some of the good news! The more difficult news is that we continue to experience challenges due to the global pandemic. You've heard it before, but it bears repeating: our leadership, faculty, staff, and students pivoted to distance learning with great efficiency and creativity. At Scalia Law, when the proverbial chips are down, everyone rolls up their sleeves to focus on solutions. I would be remiss if I did not thank our outstanding IT team, who have made it possible to transition seamlessly from classroom to distance to hybrid learning. I call this team our first responders, because we could not have done it without them. The faculty divided their hybrid courses into smaller sections and increased their teaching load. Dean Butler's leadership team facilitated a nimble and effective transition to blended classes; the executive staff is more industrious and hard-working than any other.
As we continue to navigate through uncharted territory, I am deeply committed to making sure that the ship keeps sailing ahead, regardless of weather. Your support is needed to help me make good on that promise.
Sincerely,

Ken Randall