Scalia Spotlights
Scalia Law Welcomes New Asst. Dean for Development & Alumni Relations, Renee Clark Bush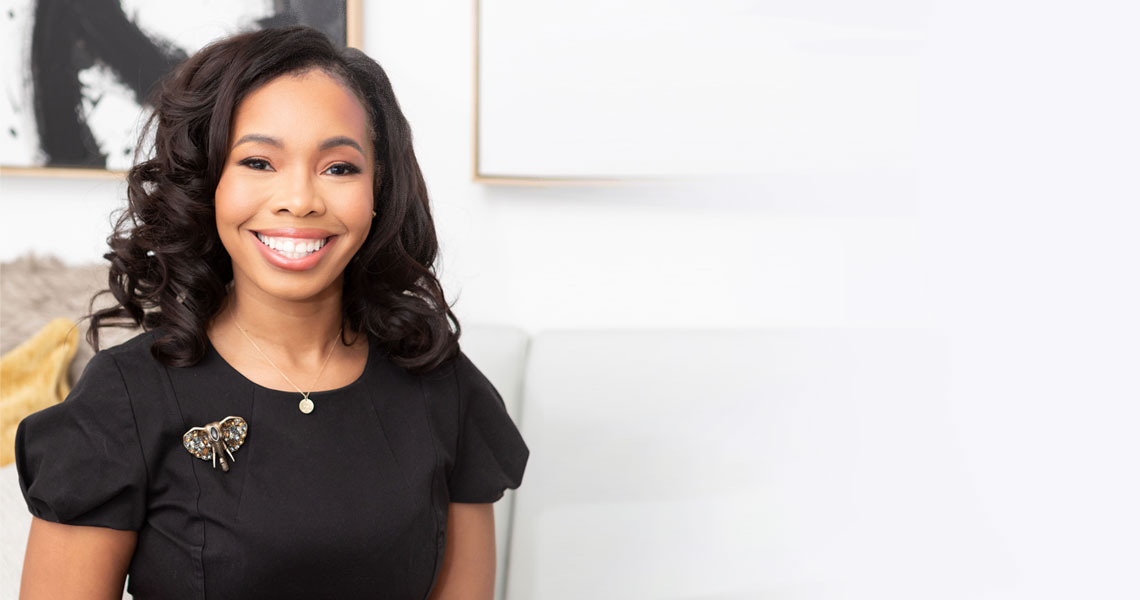 Scalia Law welcomes Renee Clark Bush as its new Assistant Dean for Development and Alumni Relations. Renee hit the ground running January 5 and reports she is "excited to join the Scalia Law School community to partner closely with its alumni to advance the School's mission and ensure lifelong engagement with fellow alumni, current students, and faculty."
Renee comes to the law school from the University of Virginia's Darden School of Business, where she was the Director of Annual Giving. Prior to her work at Darden, Renee was the Director of the Annual Fund in the UVA Curry School of Education. She also worked as the Associate Director of Annual Giving at NC State University, and prior to moving into higher education, Renee was a public accountant at one of the big four global financial services firms.
Renee holds a B.S. in Accounting from North Carolina Central University, an M.S. in Accounting from UVA, and is a Ph.D. Candidate in Educational Research, Policy, and Analysis at NC State.
Renee can be reached by email at rbush3@gmu.edu or by phone at (703)993-9781.