Located in Arlington, Virginia, the George Mason University School of Law sits on the doorstep of the nation's capital. The campus is located between the forward-thinking urban villages of Clarendon and Ballston, renowned for walkable tree-lined streets, an abundance of restaurants and shopping outlets, bike paths, a hip nightlife, and an active community lifestyle.
In 2008 the The American Planning Association (APA) named the Mason Law environs to its list of "Great Places in America."
The Clarendon Ballroom provides a venue for live bands, swing dancing, and private events.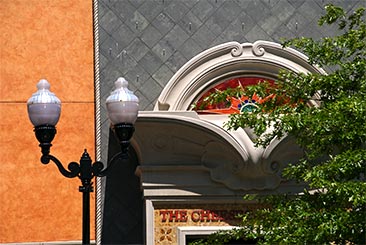 The tree-lined walkable streets of Clarendon are home to countless restaurants, many with open-air seating.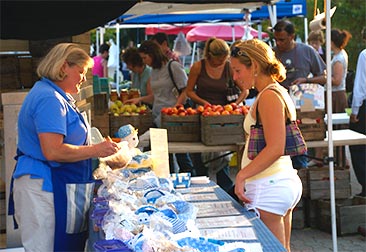 Clarendon hosts a farmer's market at the Clarendon Metro station. Vendors sell a variety of fresh produce, breads, desserts, and handmade crafts.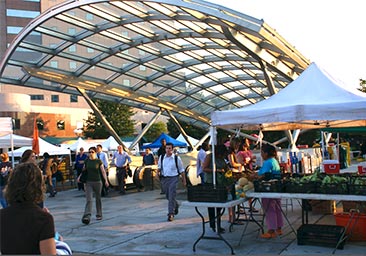 Commuters head past the farmer's market at the Clarendon Metro station in the late afternoon.
The mixed-use Market Common area of Clarendon hosts trendy shops and restaurants at the street level and residential housing above.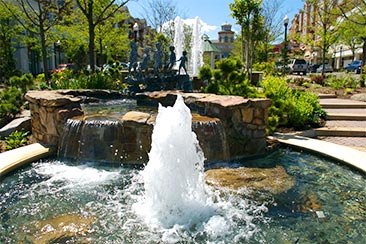 The water fountains at the entrance to the Clarendon Market Common.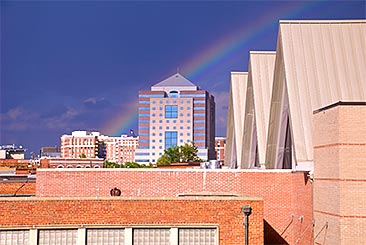 A rainbow brightens the sky after a summer cloudburst over the Clarendon skyline.
Current Weather in Arlington
Arlington Links
Washington, D.C. Links