This page provides standards and guidelines for the consistent use of the Antonin Scalia Law School visual identity in all of our branded materials including stationery, print, and web site. Please take a moment to familiarize yourself with them.
---
School Name
Our official school name: George Mason University Antonin Scalia Law School
Short version: Scalia Law School
Hashtag: #ScaliaLawSchool
---
Logo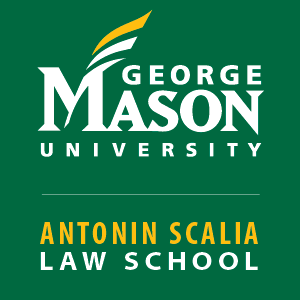 ---
Tagline: Learn. Challenge. Lead.
---
Typography
Scalia Law School's primary typeface is Pelago. With its contemporary structure, understated elegance, and natural readability, Pelago is chosen for body text.
Scalia Law School's secondary typeface is Myriad Pro. With its extensive family, Myriad Pro is chosen for big, bold, expressive communications.
---
Colors
Mason Green
Pantone 349
CMYK 100-0-83-47
RGB 30-98-56
HEX 006633
WEB #063
Mason Gold
Pantone 116
CMYK 0-27-100-0
RGB 226-168-43
HEX ffcc33
WEB #fc3
Coral
CMYK 0-70-100-0
RGB 243-112-33
HEX #f37021
Bright Blue
CMYK 100-40-0-0
RGB 0-125-197
HEX #007dc5
Sienna
CMYK 0-59-100-25
RGB 192-104-22
HEX #c06816
Cardinal Red
CMYK 22-100-78-15
RGB 172-29-55
HEX #ac1d37
Tangerine
CMYK 0-50-100-0
RGB 247-148-30
HEX #f7941e
Gray
HEX #4b4b4b



Light Gray
HEX #e0e0e0



Light White
HEX #f1f1f1



---
Email Signature
Name
Title
Antonin Scalia Law School
George Mason University
3301 Fairfax Drive, VA 22201
Email address
703-993-8151